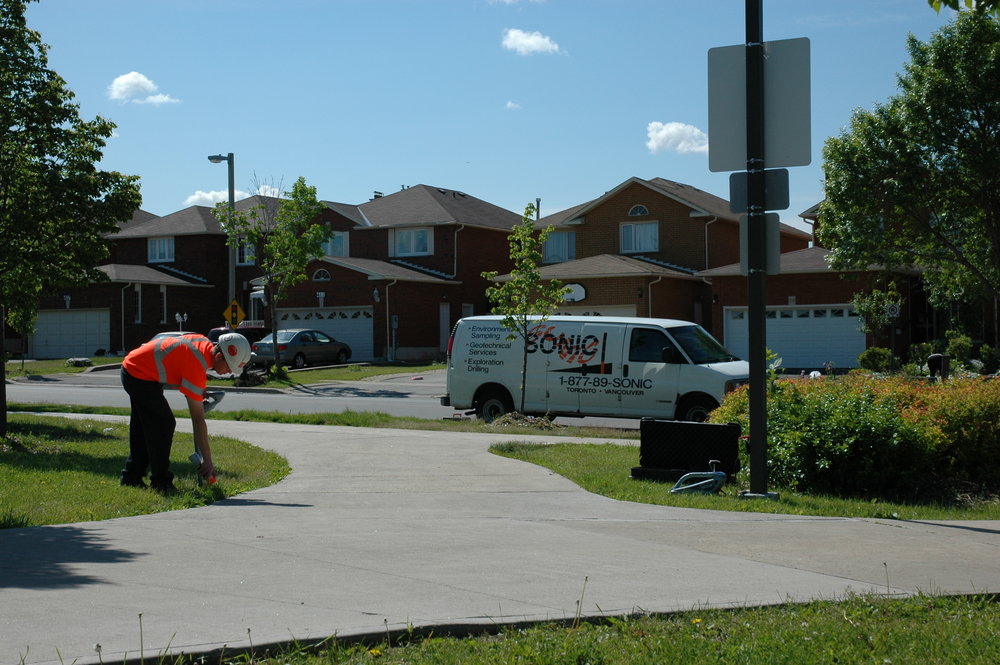 Health and Safety
Sonic Soil Sampling is committed to the health and safety of our employees and the general public. Sonic Soil Sampling will make every effort to provide a healthy and safe workplace environment. All personnel must be dedicated to the objective of reducing the risk of injury and illness.
We ensure practical and effective measures are in place to protect the health and safety of our employees, customers and those on the worksites we are working on. These measures will meet or exceed the legislative requirements.
Managers, supervisors and employees at all levels are held accountable for their performance with respect to health and safety standards. It is the responsibility of all employees, management, sub-contractors and their employees to ensure that healthy and safe conditions are maintained in their assigned work area.
We believe that incidents and injuries are preventable and that a good job is only well done if it is done safely.
Just to highlight a few Health and Safety programs we have running: we have WHIMIS, WSIB SCIP I & II, Petroleum Oriented Safety Training (POST), CN Track Training, CMO and Metrolinx Training, Supervisors First Aid Training, Ministry of the Environment Well Technician Training and MOL Safety Awareness. Additionally, we have our H & S Officer's ongoing Contractor Training at Petro-Canada, Shell and Imperial Oil.
In the past 35 years of operation, we have never been written up by the MOL (Ministry of Labour), MOE (Ministry of the Environment) or WSIB (Worker Safety Insurance Board).